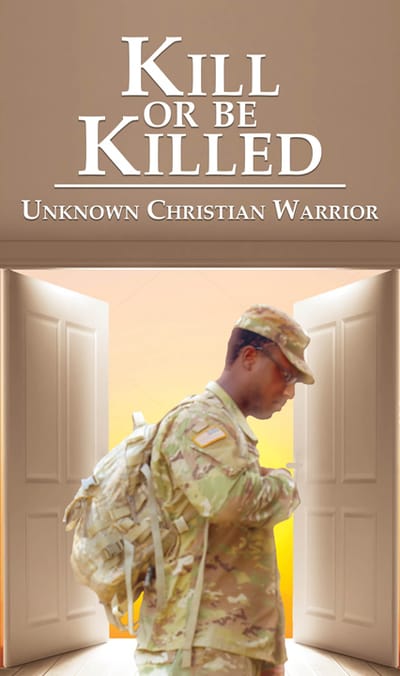 FOR IMMEDIATE RELEASE:
Mascot Books Publishes Kill or Be Killed
By Unknown Christian Warrior
Herndon, VA; March 6th, 2018: Mascot Books announces the release of Kill or Be Killed by Unknown Christian Warrior.
This manual was written by Unknown Christian Warrior, a General in God's army! The battle scars borne by this Unknown Christian Warrior are scars that we all share some part of in life. Molested as a child, raped as an adult. The loss of a child. Rejection, broken relationships, desired love and the loss of self only to end up rejected. Dealing with the hurt of someone loving you and stabbing you in your back. Two-faced frienemies. Thrown into prison for a crime you didn't commit or dealing with being locked in your mind within a mental prison. Saying you forgive, but seeing the person who hurt you and realizing the pain lingers on. Taking on an attitude of numbness. Almost at the point of not caring anymore. Used and abused by life… When the inability to forgive, hatred, loss and defeat began to settle in Unknown Warrior's life…God superseded and brought forth deliverance and victory in a miraculous way.
To set up an interview, reading, signing, or for information regarding Kill or Be Killed, please contact Unknown Christian Warrior at office@openarmsministriesworldwide.org. Killl or Be Killed is registered with the American Wholesale Book Company, Baker & Taylor, Follett Library Resources, and Ingram, and available online with the following retailers Amazon.com, Barnes & Noble, Mascot Books & Ebay